In this quicktip I want to show you the Visual Studio task list.
Many of us use keywords like 'TODO' or 'HACK' in their comments. But this only makes sense if you either got very few source files or a way to see all those comments in a central place. Luckily Visual Studio provides a view for that.
To open it just go to View -> TaskList. A new window will open. In the dropdown that says "User Tasks" simply select "Comments". Now you see all of those "TODO"s and "HACK"s.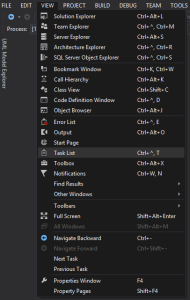 You can even modify the default keywords (actually they are called tokens). To do so go to Tools -> Options and select "Task List". You can set the priority for each token and also add new ones. Adding is a bit counterintuitive. You have to enter the name for your new token in the name Textbox. After that the add button will be enabled.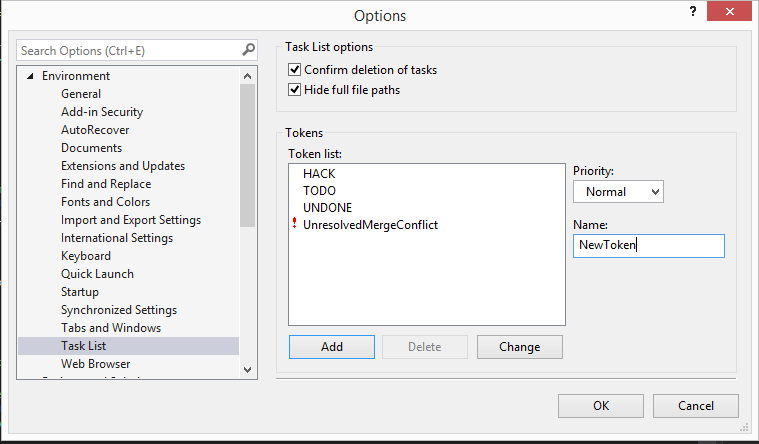 That's it for now. See you next time.